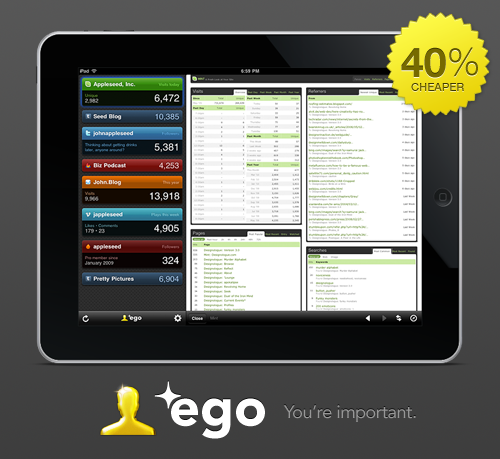 Ego for iPad, Now 40% Cheaper
A new version of Ego for iPad (1.0.6) is now available in the App Store. This version adds support for multi-tasking in iOS 4.2 and also solves a small number of bugs with third-party services.
In addition, I've lowered the price of Ego for iPad by 40%. This isn't a sale, it's a permanent change. The app is more affordable than ever—now you can have Ego on both your iPhone/iPod Touch and your iPad for a total of less than five bucks. With support for eight different services, that's a steal.